Elevate the alumni experience!
The last few years have brought about incredible digital transformation.
Many higher education establishments are rethinking their alumni strategy and how they manage alumni involvement.
The most successful alumni engagement strategies offer exclusive benefits and leverage technology that improves communication and community-building.
Do you want to learn more about how to create a successful alumni engagement strategy?
Our Ultimate Alumni Engagement Guide provides:
📈 5 Best Practices to increase alumni engagement with new technology.
✅ Tips from IE University on digital alumni engagement strategies that work.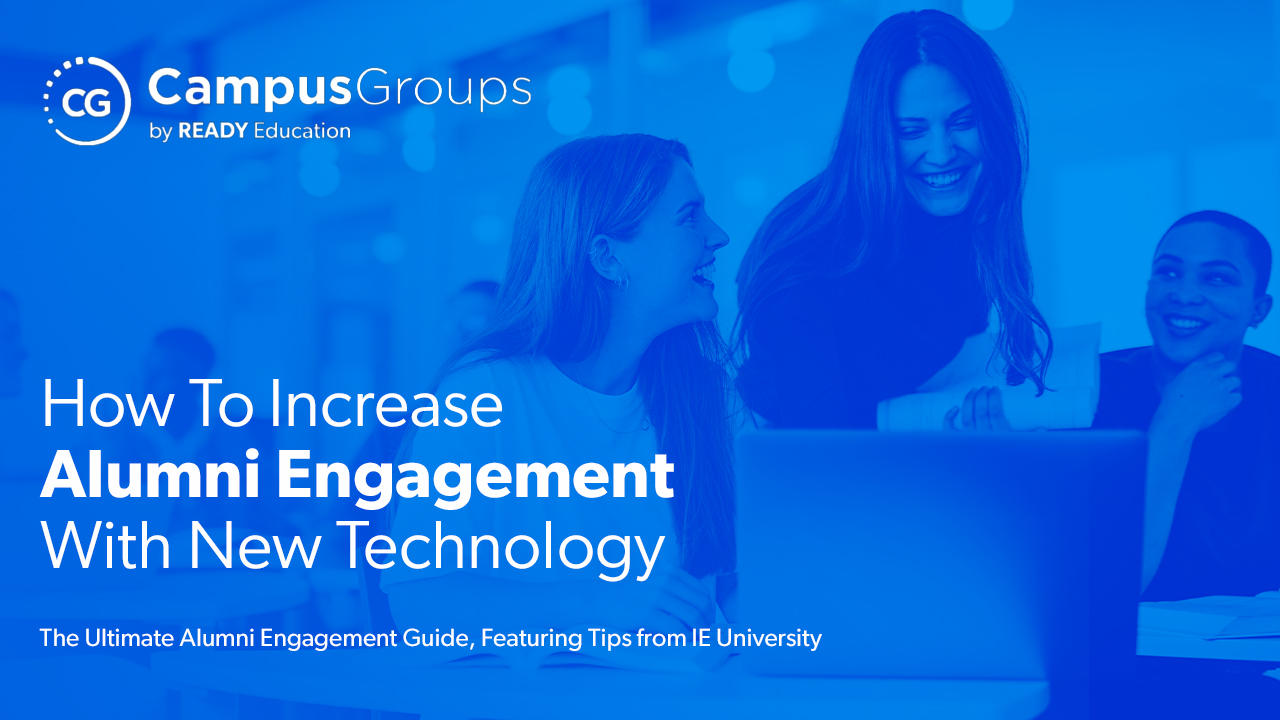 What You'll Learn:
💙 How to create a culture of alumni engagement.
💬 Communication trends and segmentation.
📱 The role of mobile apps in the alumni experience.
📈 How to develop a data driven alumni strategy.
👩🏽‍🎓 How to leverage campus influencers. ​​
You Should Download If:
👩‍🏫 You are an alumni relations professional, alumni chapter or club administrator interested in boosting alumni engagement at your institution.
🎓 You are a CampusGroups or Ready Education partner interested in alumni management or fundraising tools for your institution.